You Invest.
Flip Capital does the rest.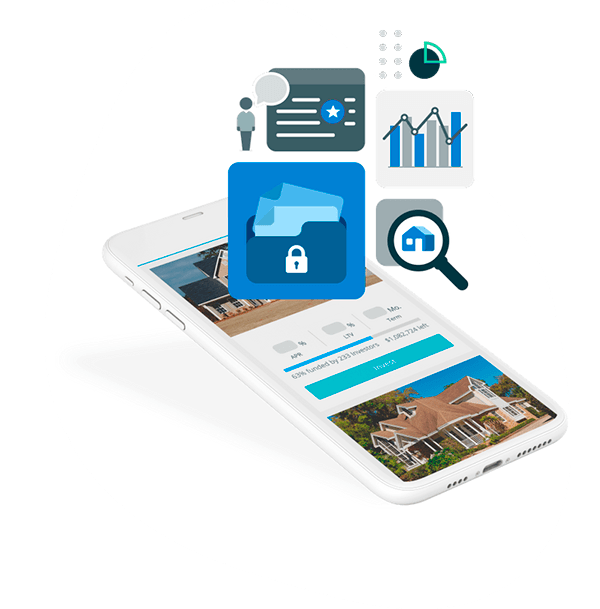 The go-to platforms for investing in real estate debt.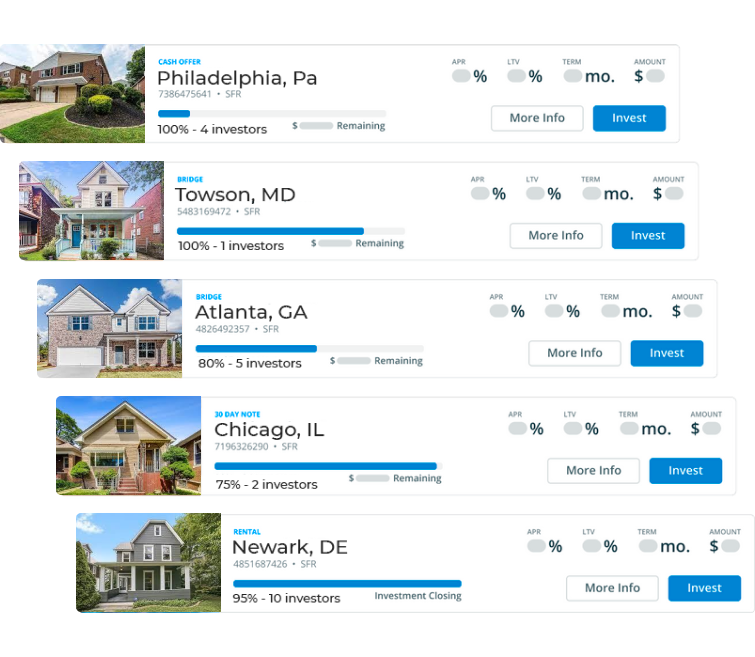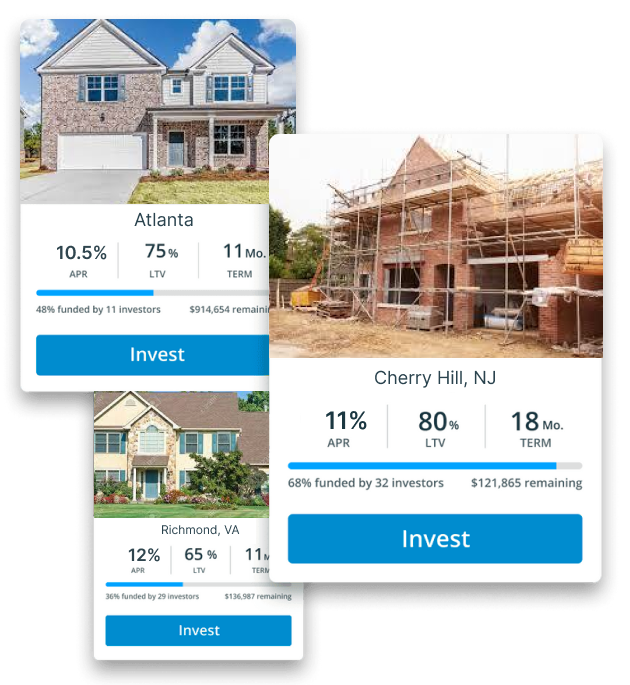 Smart and Informed Investing
Minimum Investment of $10,000
Protecting your funds is our priority

A property secures each investment
All investments opportunities are protected by a tangible asset.

Short durations
Term of each investment is usually 1 to 24 months.

First-lien position
Investments are secured in senior position, so you're always the first to be paid.

Diversification
Variety of borrowers, loan types, geographic areas, and asset classes available for your selection.